"How ya doing Sug?"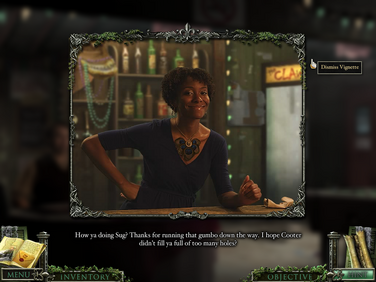 - The Bartender's greeting
The Bartender is a character  in 13th Skull. She is the bartender at the town's tavern. She helps you out but also asks you to do things for her such as make chicken gumbo or unclogged the toilet. You never find out her name. She is potrayed  by Talena Bennet.
Write the first section of your page here.
The list in the office helps narrow down her possible name to Melba, Kookie, or Delphine.
Ad blocker interference detected!
Wikia is a free-to-use site that makes money from advertising. We have a modified experience for viewers using ad blockers

Wikia is not accessible if you've made further modifications. Remove the custom ad blocker rule(s) and the page will load as expected.